Centraltablelands Local Land Services have a project to provide a level crossing for trail bikes through a section of the Happy Valley swamp behind Clarence MX track.
Huw Evans, the Senior Land Services Officer based in Lithgow has been asking around for assistance from local trail riders about the design of the bridge. Glenn Alderton, the Admin of the Pensioner Express trail riding Facebook group offered the services of the group in an advisory role to help Huw get the planned structure correct. An onsite meeting was held in late May 2020 and a plan going forward was decided on with consideration to the riders needs and the swamps protection. It will be a rock path of approximately 1 metre width with bordering fences.  This will ensure a long-term pathway for bikes and a better future for the swamp.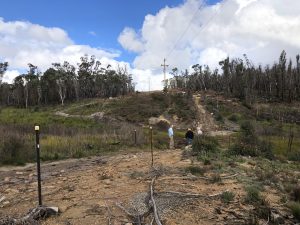 Over the years the swamp has been heavily damaged by both 4×4's and bikes and 4×4's were excluded several years ago from access to the area.  Bikes continued to transition albeit reluctantly due to the amount of water and mud.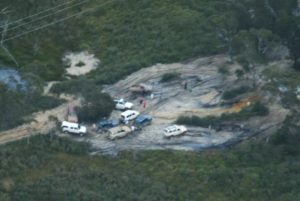 This new bridge sees the initial stages of a long-term association with riders and government authorities seeking to develop solutions that satisfy all users of the forest.